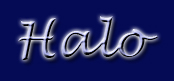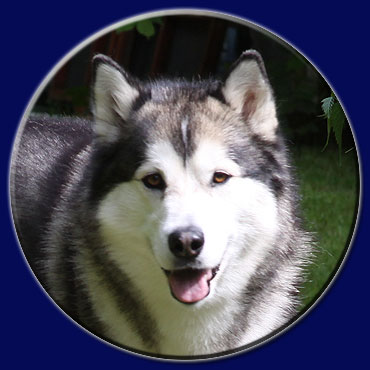 D.O.B 24/09/2009
Hip score 4/4
Halo is our long awaited new addition ! We had planned to get a 3rd when Seren was about 18 months old, But things didn't work out that way !
When we started looking for our next puppy, we knew which lines we wanted a pup from and were willing to wait for our perfect pup, after meeting many Malamutes at shows, we approached Snowolf as we greatly admired their dogs.
We first met Halo's mum, Scarlet, when she was in puppy classes with Seren, and fell in love with her. As well as being beautifully constructed, she has an adorable personality , you can't help but love her ! She has always been a stand out girl for us.
My friend Hayley was importing a dog from Akaila kennel USA, and I was lucky enough to join her on a visit to see her pup when he was 8 weeks old, and so I met Halo's dad Tuk ! Tuk was an adorable puppy and has grown up to be a very handsome boy ! We also got to meet Sophie, Tuk's mum, and Tuk (Sr.) his dad. Both truly lovely malamutes ! We had such a fantastic week, many thanks to Mike, Dorrit & Weston ( Tuk's breeders ) and Bob & Dolores Sturdivant ( Tuk Sr's owners ) for making us feel so welcome and allowing me to spend time with their beautiful dogs .
We are thrilled to have a puppy from such wonderful parents and grandparents, We couldn't be happier with her ! She is proving more than worth the wait. Halo is such a sweet girl, with lovely construction and an adorable, affectionate personality. Many thanks to Sharon at Snowolf for letting this special girl come to live with us.