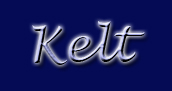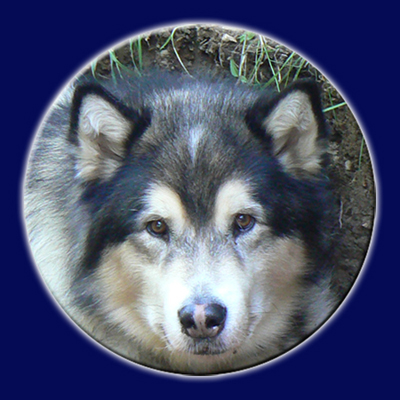 D.O.B 11/01/2000
After we had researched the breed and decided Malamutes were definately the breed for us, we wrote to a breeder whose dogs we admired telling them all about ourselves & We got a very nice reply. Some time later we then recieved a phone call from them telling us they had taken in a young dog due to his owners/breeders splitting up, and would we be interested in homing him. After a long conversation or 2 they invited us to go & meet him and them. So one weekend we travelled to their home, trying not to get too excited as we knew they may decide we weren't right for him. Kelt was such a handsome boy & it was love at first sight for me ! After spending a few hours with Kelt & talking it over with them, They told us to go home and think about it seriously and get in contact. We spent a couple of days making sure we really had thought about everything and then called them.
They agreed to let us home him ! I can still remember the feeling when we found out for sure he was coming to live with us !
And so Kelt joined us in 2000 at 7 months old.
Being our first mal, he has taught us alot, He was very patient with us in the early years. He has always been a joy to live with, even when he is showing his malamute stubbornness. When Seren joined us he helped train her, especially by telling us if she was doing something wrong ( which I'm sure he encouraged her to do in the first place ! )
He can be very distinguised when he chooses, but also a complete clown if he thinks no one is watching !
He has a quirky sense of humour and still manages to surprise us on occasion at 10 years old !
He likes to think he is top dog, but I think Seren just lets him think that.
Kelt loves people and if he hears them commenting on him when on a walk starts to strut past showing off, with a look of "yes I am gorgeous aren't I " !