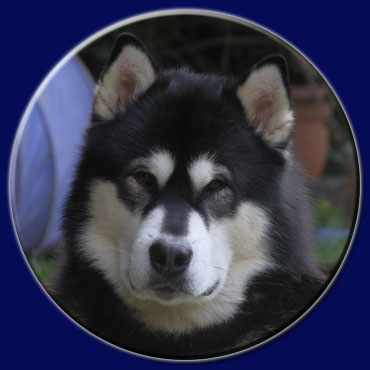 DOB 1/06/2011
Hip score 5/5
PN: Clear by parentage
Eyes: Clear August 2014
Long coat gene: Clear

I fell in love with Sully when he was only a few days old, & we were so happy when Hayley & Jason let him come to join our pack !

He was such an easy puppy, never any trouble & has carried on that way into adulthood ( well, mostly ! ) He is a very affectionate boy, who still loves his cuddles, He can tend to look serious at times, when nothing could be further from the truth, he is a complete goof !

He does love to be out with his friends, he recently completed his working pack dog title, He really enjoyed going for the walks with his friends, don't thnk he actually noticed he had the pack on ! Many thanks to the lovely ladies & their equally lovely dogs that we did the walks with, hopefully we can do some more soon.

He also loves weightpull, towards the end of last season it clicked into place for him & he got 2 of the 4 legs he needs for his working weight pull dog title, So fingers crossed for him this season.

He is such a handsome boy, Who is slowly maturing, so we are sure the best is yet to come with him ! He has done well at the very few shows we have taken him to, hopefully we will get him to more in the future.